The sales assistance service is provided by a team of architects with a vast experience both in design and in paying close attention to the needs of each client.
At Habitat, living well comes before sales.

Integrity and professionalism are the values shared by every member of the staff, from the sales team to the installation technicians.
Nicola
Nicola
Thanks to his wealth of experience and knowledge, he plans every aspect of the installation down to the very smallest detail, ensuring timely delivery and assembly.
Claudia
An architect who selects the most innovative brands and products, coordinates the design activities and accompanies clients in the realization of their living spaces.
Costanza
An accountant in the role of commercial and administrative office manager, she responds with precision and reliability to every request from our customers.
Michela
An architect who's creative interior design skills and careful selection of products and materials creates final results that are always original and impressive.
Caterina
An architect who enthusiastically welcomes our clients at our Veneta Cucine store, creating innovative designs that are meticulously planned in every detail.
Martina
And architect who creates interior design and technical projects with the utmost precision and responds quickly to every request for assistance.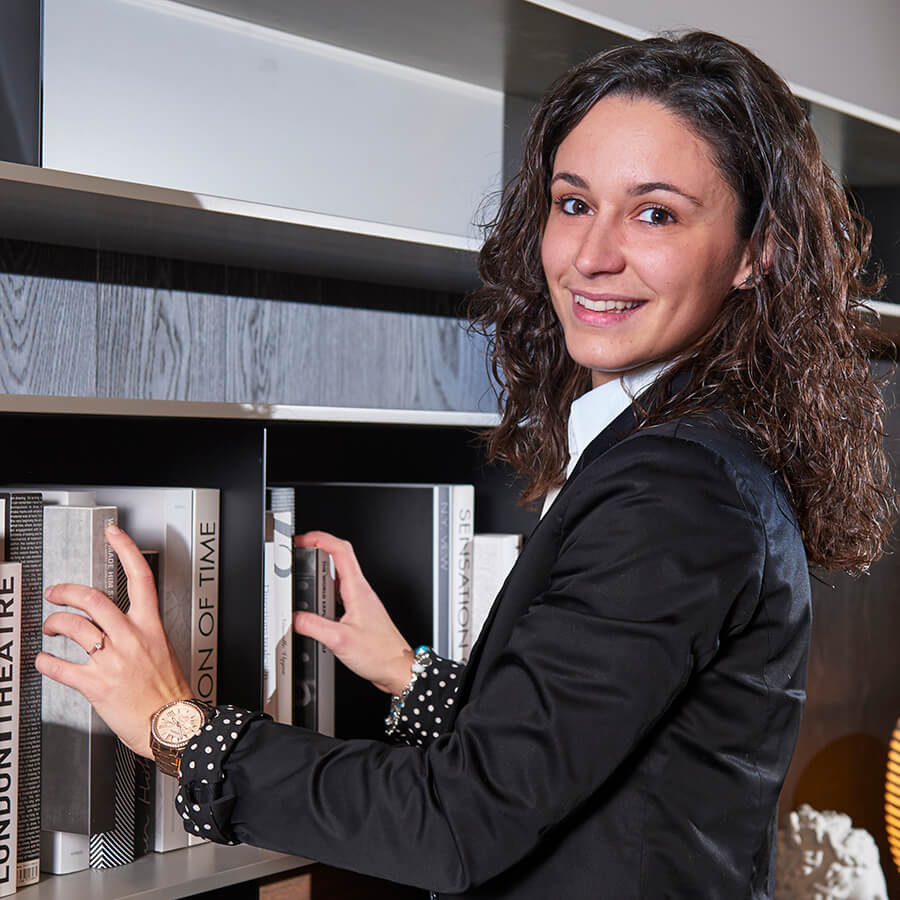 Sara
Graduated in Economics and Commerce in Habitat she deals with administrative aspects. It responds quickly to every request for after-sales assistance from our customers.